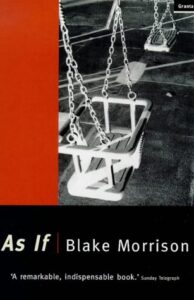 We must condemn a little more and understand a little less': John Major, in the wake of the Bulger killing, 1993
No murder in recent times has produced such widespread feelings of horror and incomprehension as the Bulger case did. Those unforgettable images from a CCTV camera looped through our minds, as the toddler was led by the hand towards a brutal death. Why did two ten-year-old boys abduct and kill a helpless two-year-old? Is childhood innocence a myth? And what punishment could fit such a crime, assuming that children are fit to stand trial for murder? Blake went to the trial in Preston looking for answers to these difficult questions, and saw two bewildered children, Robert Thompson and Jon Venables, sitting in the dock. Moving beyond the courtroom, he sought explanations for the boys' violence in their families, their environment, their fantasies, their exposure to horror films. His book evokes the worst fears of parents through candid portraits of his relations with his own children, and recalls episodes from his own childhood to show how easy it is to go along with cruelty. As If offers a new way of looking at a case which, at the time, brought out the worst in almost everyone.
More than just the story of a murder, this is a book about the nature of children, the idea of childhood innocence, and the state of the world we live in today.
Paperback: 256 pages

Publisher: Granta Books (12 Jan 1998)
Language English
ISBN: 1862070458     Buy Online
Readership: General, Research/professional, Undergraduate
Edition: New ed
Genre: Social Sciences
Secondary genre: Anthropology, Sociology
Related Links
Reviews
A remarkable, indispensable book.       Sunday Telegraph
This is a brave book, full of compassion and pity not just for the obvious people—the tiny victim, his parents—but for everyone involved, and underlying the struggle to discover 'why' is a compassion too for the state of childhood both remembered and observed. It is beautifully written.        Margaret Forster, Literary Review
[Morrison's] rich, deep humanity bestows upon this book a rare honesty of tone and of thought which the subject hugely deserves … Out of his anxiety and compassion, he has produced a book which is both brave and bathed in mature wisdom. Brian Masters, Mail on Sunday
[A] bruised and unsettlingly honest account of the death and its implications … What Morrison does differently and bravely is what he did in And when did you last see your father? He turns his appalled gaze inwards.    Nicci Gerrard, New Statesman