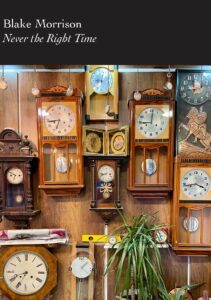 'Be honest', says Blake Morrison in the poem 'Hug', and expertly takes his own advice. His meditations on age, family and the planet's peril look hard at conclusions while celebrating what remains. The result is exemplary: lucid but luminous. – Andrew Motion
Whether commemorating familiar landscapes in Italy, Scotland and Suffolk, or introducing a stranger to the idiosyncrasies of contemporary English rural life, these poems are acutely attentive to place. But it's an internal landscape they inhabit most powerfully – an emotional tumult of regret, elation, nostalgia, sensuality, fear. Where couples appear, relations between them veer from tender affection to wild incomprehension. Above all, there is a sense of passing time or 'timefulness' – of fading memories, missed chances and the coming of age (and, beyond it, the only end of age).
The fennel by my window is taller
than a man. I snip the threads
to mix in salads or season baked fish.
It's good for the heart, they say,
which it will have to be.
Never the Right Time is published by New Walk Editions 2023 at £6.00
Order HERE